Off the coast of Italy in the Mediterranean sea lies the rugged and beautiful island of Sardinia, a true gem waiting to be discovered. From its pristine beaches and archaeological treasures to its time-honored traditions and rustic cuisine, Sardinia has much to offer visitors looking to experience authentic Italy.
Though it may be lesser known than more touristy spots like Rome, Tuscany, or Amalfi, Sardinia is quickly gaining popularity as one of Europe's most captivating destinations. So what makes this island so special? Let's explore some of the key elements that Sardinia Italy is famous for.
Coastal Beauty Like No Other
One of the top things Sardinia is known for is its incredible natural beauty and diversity of landscapes. The island contains towering mountain ranges, pristine beaches with sparkling turquoise waters, fertile rolling hills dotted with vineyards, and unique natural rock formations carved by wind and water over millennia.
Gorgeous Beaches
Sardinia is deservedly famous for its breathtaking coastline. Boasting over 1800 miles of coastline, the island offers an abundance of idyllic beaches distinguished by fine white or pink sand and crystal clear emerald waters. Two of the most famous are La Pelosa Beach near Stintino, renowned for its white sand and shallow turquoise waters, and Cala Goloritzé, a stunning cove only accessible by hiking or boat.
Other gorgeous beaches include Is Aruttas with its white quartz sand that makes a unique sound when walked on, and Cala Mariolu known for its dramatic limestone cliffs and vibrant emerald hues.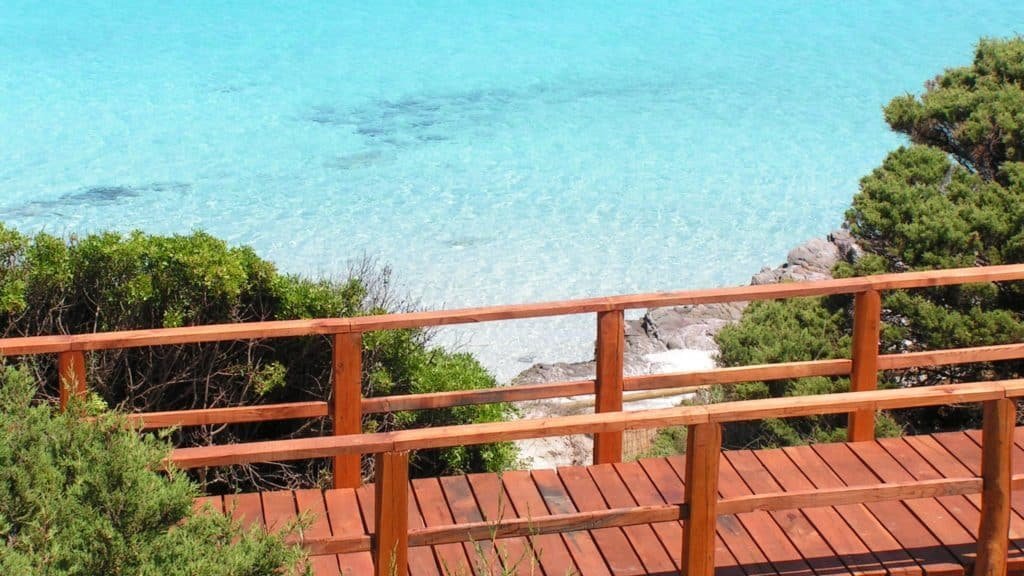 Impressive Granite Formations
The rocky interior of Sardinia contains many examples of awe-inspiring granite landscapes sculpted by erosion over time. Capo Caccia, a rugged headland near Alghero, is famous for its towering cliffs plunging into the sea. Cala Luna features an impressive natural limestone bridge arching over the beach.
At Is Paraportus, eroded granite boulders form natural doorways and arches overlooking the sea. These striking rock formations make Sardinia a playground for rock climbers.
Lush Native Flora
Large swaths of Sardinia are still covered in macchia mediterranea, a native scrubland environment containing aromatic plants like rosemary, lavender, and myrtle. Rare plant species like the Sardinian peony can be found in this landscape. The island's inland mountains and valleys are covered in verdant native cork oak, chestnut, and pine forests.
Diverse Marine Life
Under the sea, Sardinia's waters contain a diversity of marine life including dolphins, monk seals, sea turtles, giant groupers, and colorful coral. Many companies offer diving and snorkeling tours to explore this underwater world. The La Maddalena National Park off Sardinia's north coast protects these pristine marine ecosystems.
Ancient History & Archeological Wonders
Beyond just natural landscapes, Sardinia also contains many historically significant human-made sites that provide a window into ancient and medieval civilizations on the island.
Mysterious Nuraghi Towers
Sardinia's status as an early cradle of civilization during the Nuragic era in the 2nd millennium BC is a huge part of what has made the island famous. A key draw for history buffs and archaeology enthusiasts are the numerous Nuraghe, over 7000 ancient stone structures scattered across Sardinia—imposing megalithic towers and fortified villages left behind by the Nuragic people—that continue to baffle scholars with their sheer scale and sophisticated design. Top spots like the UNESCO site of Su Nuraxi in Barumini on the south and Santu Antine in the Valley of Nuraghe on the north, home to one of the best preserved Nuraghe complexes, offer a glimpse into the mysterious and highly advanced Bronze Age culture. Beyond the Nuraghe, Sardinia is also renowned for its impressive array of rock carvings, tombs of the giants, and coastal sites providing evidence of its rich maritime past—together cementing the island's fame as an open-air museum of prehistory.
Phoenician & Roman Ruins
As an important maritime trading center, Sardinia attracted early Phoenician settlers who built ports starting around 800 BCE. Remnants of these settlements can be seen at sites like Tharros near Oristano. The island was later incorporated into the Roman Empire in the 3rd century BCE, leaving behind Roman-era bridges, villas, temples, and basilicas which can be visited across Sardinia today.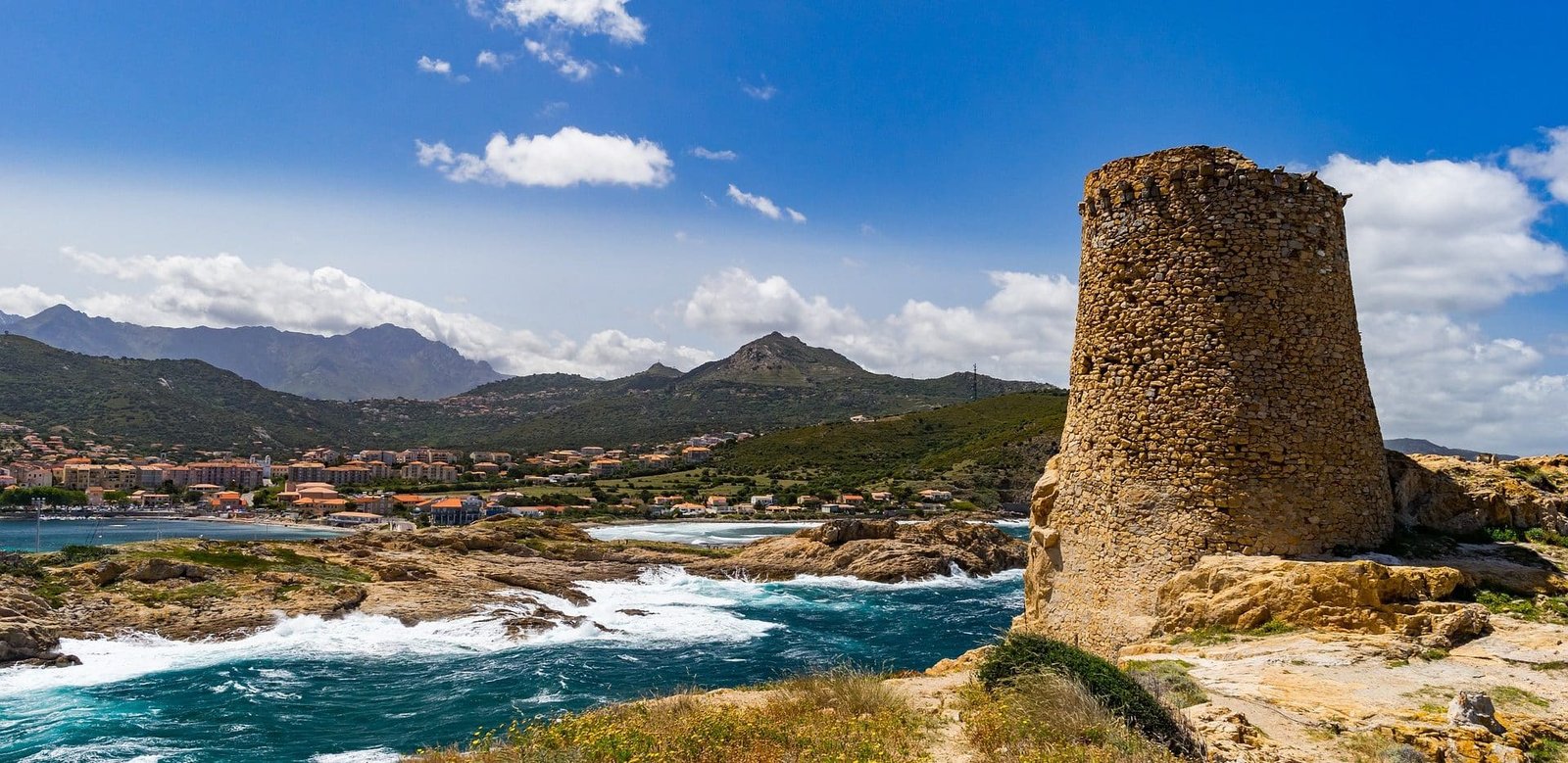 Medieval Castles & Churches
During the Middle Ages, fortified castles and churches were constructed across Sardinia. Examples include the medieval walled city Castelsardo, the hilltop castle of Serravalle built by Crusaders, and Romanesque churches like the Basilica della Santissima Trinità di Saccargia featuring intricate frescoes. Exploring these well-preserved medieval sites offers a look into Sardinia's history in that era.
Unique Sardinian Culture & Traditions
Beyond its natural and historic treasures, Sardinia has its own vibrant indigenous culture seen in local art, food, wine, music, festivals, and language. Getting a taste of authentic Sardinian culture is a highlight for many visitors.
Language – Sardo and Sassarese
Though most Sardinians speak Italian, the island has its own native languages known as Sardinian or Sardo, with distinct dialects like Sassarese in the North. Seeing town signs in Sardinian helps illustrate the uniqueness of local culture. Spending time interacting with native Sardinian speakers is a way to hear this melodic Romance language.
Food & Wine – Pecorino, Tuna & Cannonau
Sardinian cuisine relies heavily on local seafood, hearty breads, strong cheeses made from sheep's milk, and native wines like Cannonau. Specialties include bottarga (cured fish roe), culurgiones (ravioli), fiore sardo (aged sheep cheese), malloreddus (pasta shells), and seadas (fried cheese pastries with honey). Sampling these traditional Sardinian foods is a must.
Music – Launeddas & Cantu a Tenore
Traditional Sardinian music uses unique instruments like the launeddas, a reed pipe dating back to antiquity, and cantu a tenore, a form of polyphonic singing. Listening to live music performances featuring these Sardinian cultural traditions allows visitors to hear the distinctive local sound.
Textiles & Crafts – Rugs, Baskets, Masks
Sardinia has maintained many of its traditional handicrafts, including colorful patterned rugs, intricately woven baskets, and carved wooden masks. Villages known for local craftsmanship include Samugheo for rugs, Castelsardo for baskets, and Mamoiada for masks relating to traditional Carnival festivals.
Festivals & Feasts – Cavalcade, Carnival, & St. Efisio
Sardinians celebrate many unique festivals and feasts infused with local culture. These range from elaborate masked parades at Mamoiada's Mamuthones e Issohadores Carnival, to Oristano's La Sartiglia jousting competition, to Cagliari's huge candlelit procession for St. Efisio. Observing these lively Sardinian cultural celebrations allows visitors to join in the festivities.
Outdoor Adventure Sports & Activities
With its striking coastal and mountainous landscapes, Sardinia is a paradise for fans of outdoor sports and activities from hiking and rock climbing to windsurfing and scuba diving.
Hiking the Selvaggio Blu & Other Trails
Trekking Sardinia's Selvaggio Blu, an iconic 7-day hut-to-hut hike along the wild East Coast, is a bucket list adventure for avid hikers. But the island offers endless hiking trails through granite peaks, cork oak forests, and coastal pathways with spectacular sea views like the Capo Caccia cliffs.
Diving & Snorkeling the Marine Reserves
Diving in Sardinia's protected marine reserves like Capo Caccia and La Maddalena allows you to spot barracudas, groupers, sea turtles and other marine life while exploring shipwrecks and underwater caves. The clear waters also make for excellent snorkeling in spots like the Maddalena Archipelago.
Windsurfing & Kitesurfing Paradises
With constant offshore winds and protected bays, spots like Porto Pollo on the Northeast Coast and Chia in the Southwest are considered some of the best places for windsurfing and kitesurfing in the Mediterranean. Lessons and equipment rental make these beaches ideal for beginners too.
Rock Climbing Heaven
The granite cliffs and limestone walls dotted around Sardinia offer exceptional rock climbing for everyone from novice climbers looking for courses to advanced climbers capable of tackling overhangs and multi-pitch routes. Popular climbing spots include Is Paraportus Boulders, Cala Gonone, Domusnovas, and more.
Relaxing Beaches & Seaside Towns
Of course, one of the simplest pleasures of a Sardinian holiday is spending time relaxing on the island's spectacular beaches and exploring the charming seaside villages and towns.
Costa Smeralda's Glamorous Resorts
On Sardinia's famed Emerald Coast, ritzy resort villages like Porto Cervo offer glittering beaches with turquoise waters, luxury hotels, exclusive restaurants, and vibrant nightlife drawing the rich and famous.
Sardinia is a world within a world—a place where time stands still, nature flourishes, and history lives on. It is not just a destination but an immersive experience that transports you to a realm of authenticity and wonder. Whether you seek untouched beaches, ancient monuments, mouthwatering cuisine, vibrant traditions, or a thriving ecosystem, Sardinia has it all.
So, when you plan your visit to Sardinia, remember that you are embarking on a journey to discover an island that remains true to its roots, harmoniously blending with its natural surroundings and celebrating its rich history. Let Visit Sardinia be your guide as you embark ona remarkable adventure through the wonders of Sardinia, a place where the past intertwines with the present, and where every corner reveals a new story to be told.
Your bespoke Sardinia vacation is only a friendly conversation away
Tell us how we can make your dreams of luxury Mediterranean travel come true